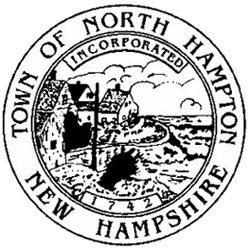 Town of North Hampton
237 Atlantic Avenue
North Hampton, NH 03862
964-6029
Thursday July 09, 2020 06:27 AM

Customer Services
Dog Licensing



Dog Licenses are NOW available. You can renew your dog's license here. Due by April 30th each year, Please update us if you no longer have your pet.

E-Reg - Motor Vehicle Registration



You can renew your Motor Vehicle Registration here. We will mail the registration with the decals to you.

Brush Dump Stickers



Request a new brush dump sticker online!

Beach Pass

2020 Beach Passes are no longer available on-line.
Vital Record Request



Vital Records and Certificates. You may request a certified copy of a birth, death or marriage certificate. You must have a direct and tangible interest in such record.