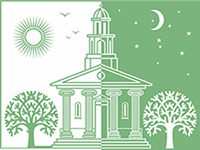 Town of Milton
PO BOX 180
Milton, NH 03851
603-652-4501 x3
Wednesday February 26, 2020 01:54 PM

Customer Services
Dog Licensing



Dog License Renewals

Motor Vehicle Registration Renewals



You can request your vehicle Renewal via E-Reg up to 3 months late and 20 days early for any vehicle. Payment by Credit Card or from your Checking Account is accepted. this service is low cost to your municipality and pay as you go for citizens who choose to use this online service by EB2Gov.

Transfer Station Stickers



You can now purchase Town of Milton Transfer Station Stickers Online! These stickers can be purchased online as early as 3 months before your motor vehicle renewal month. First time issued stickers should be purchased at the Town Clerk's Office.

Vital Record Request



Request Vital Records and Certificates Online!